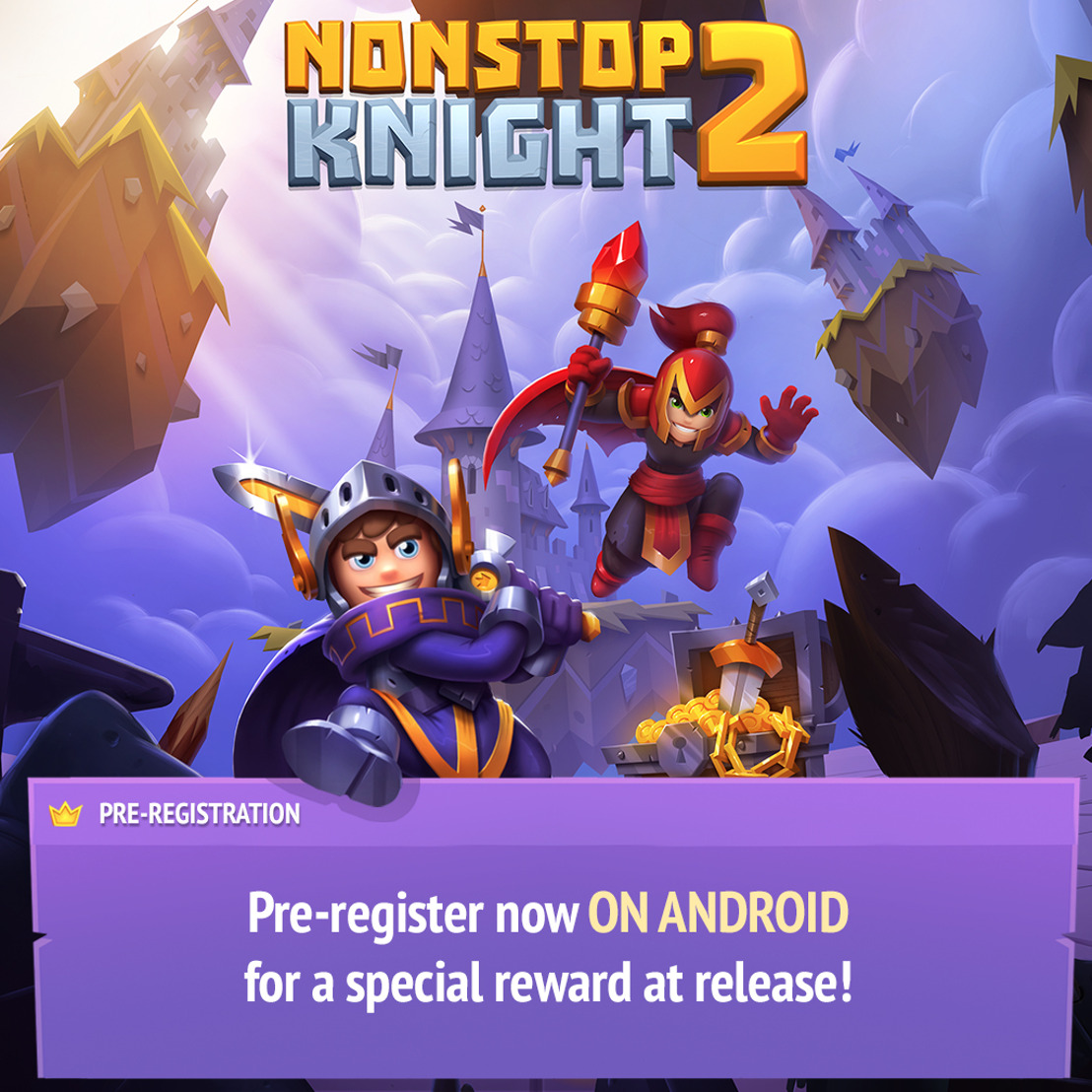 Pre-register now for Nonstop Knight 2 on Google Play!
Mobile action RPG gearing up for global launch, with a special reward for Android gamers who pre-register
Nonstop Knight 2, the sequel to Kopla Games and Flaregames' influential mobile action RPG, is launching soon on the App Store and Google Play.
But Android gamers can already pre-register to get notified as soon as Nonstop Knight 2 is available on Google Play, simultaneously ensuring that they receive an in-game reward at launch.
More announcements detailing the exciting new features in Nonstop Knight 2 will follow shortly, along with a global launch date for the game on both iOS and Android. Suffice to say, this sequel goes even further than the original in creating an authentic action RPG packed with loot, monsters and depth, playable alone or with friends.
You can pre-register for Nonstop Knight 2 on Google Play here.